Exciting news: we have recently launched SSTeM, our new Support System for Tech Meetups. This system consists of the:
Event Registration and Check-in subsystem
Suggestion Management subsystem
Automatic Posting subsystem
With SSTeM system, you no longer need to repeatedly input your information into our Google registration form every time you attend OIL Meetups.
Below are instructions on how to use the new registration and check-in system:
First, please take some time to create an account on our system.
A few days before each OIL event, we will post the event link on our website and facebook page, this link contains details about that particular event. If you are interested to join the event, you can scan the QR code for registration.
During the event, we will present you another QR code for check-in. If you have logged into our system before, you will be checked in with one scan. Otherwise please sign up / sign in first.
After the event, our administrator can generate a report, which contains participant profiles and attendance statistics. Such information will help us to enhance future OIL operations and activity planning.
We will begin to use this new SSTeM system starting from the next OIL event on March 1.
As for the other two subsystems of SSTeM:
The Suggestion Management subsystem enables students/ participants to propose future OIL activities, Meetup topics as well as potential speakers. You can access it from the menu on our website.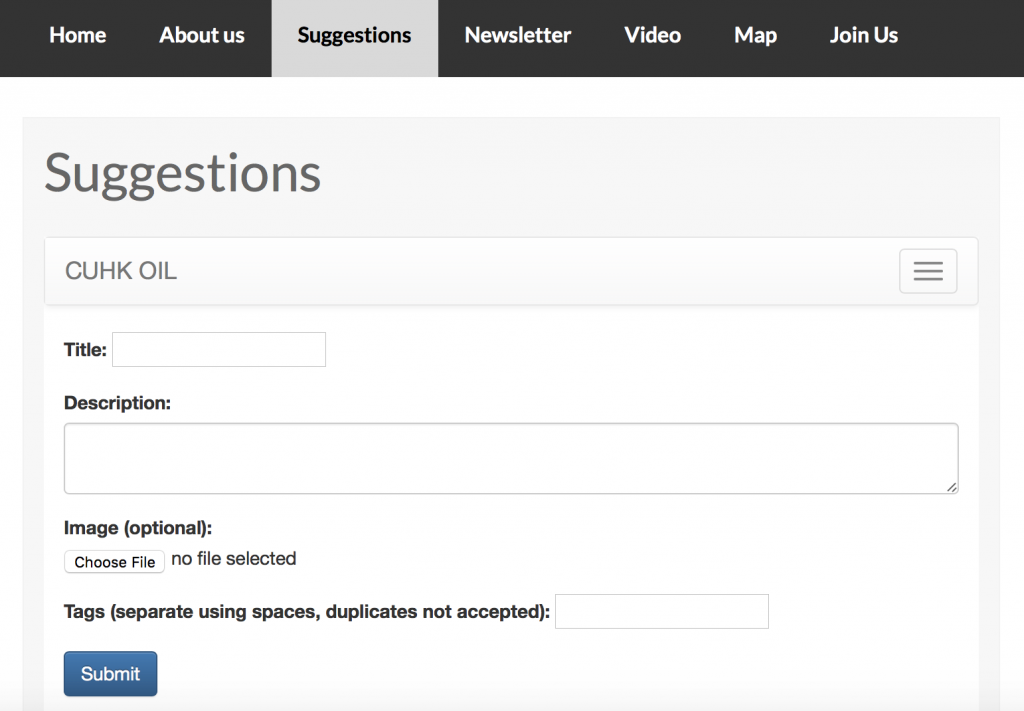 The Automatic Posting subsystem helps our site admin to automate the process of posting videos and related information in the cuhkoil.ie.cuhk.edu.hk website, our Facebook page and Youtube channel. Prior to the introduction of this subsystem, it took us considerable amount of time to post updates and upload event materials after every single OIL meetup/event.
Come and try SSTeM out and send us your valuable feedbacks  !!